Before I get started, I should say that the following is really only going to be of interest to the Spud readership in Ireland. Just sayin', so don't say I didn't tell you so. I'm newly arrived back in the ol' sod and thought, after all that gallivanting, that the locals should get a bit of my attention.
[Watches as the foreign readers remain undecided as to whether to stay and gradually start shuffling away]
The other thing to note is that this will mainly be of interest to those who fancy putting on the gardening gloves and growing their own french beans.
[More hesitation as possessors of non-green-coloured-fingers hover same over their back buttons]
It may also be of some interest if you like yoghurt.
[...a few hardy souls left]
Now, for all you Irish-based, french-bean-growing yoghurt lovers, here's the deal.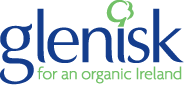 Those makers of fine yoghurt, Glenisk, in conjunction with the The Organic Centre, are giving away organic french bean seeds (and guidance on how to grow them) to the first 10,000 takers. You sign up here and they will send you seeds. It seems roughly that simple. There are terms and conditions – mainly that you need to be resident in Ireland – but I warned you about that one already, didn't I?
And, there's a special incentive for Daily Spuddites. If you sign up to get your free seeds and quote "dailyspud01" as the partner code, Glenisk will also enter you into a draw for a month's supply of their organic yoghurts. So there.
Now, I should say that Glenisk haven't given me loads of yoghurt for doing this. As it happens, I usually make my own yoghurt, but when I don't, I often buy Glenisk, but not that they knew that. It also happens that I am already the proud possessor of french bean seeds from the Organic Centre, some of which are already poking their first leaves above the ground. They didn't know that either. They just thought that my Irish-based, french-bean-growing, yoghurt-loving readers might like to know about the offer. I thought they'd like to know too.