As a toddler, my nephew John was fierce fond of numbers.
Writing or reciting numbers – or arranging magnetic digits on the fridge – was a guaranteed way to soothe almost any of his junior upsets, and it became a well-used tool of the babysitting trade. Not all numbers were equal, however, and John had a particular liking for the number five. Though fours and sixes were all very well, when all other digits failed, a figure of five would draw a smile.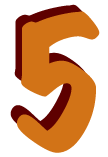 This weekend I, too, had occasion to smile a number five smile, as the 5th of October marked the fifth anniversary of my first ever post, and here I still am, five years – and an awful lot of food – later.
In the slightly rearranged words of Kermit the Frog, it's not easy, green bean.
At least, it's not easy when you suddenly come in for a lot of green beans, as I just have. And let me tell you, this mob has that menacing look that certain vegetables acquire when gathered in great numbers, daring you not to waste a single pod.
In physics terms, dealing with said mass of beans is a space-time problem – I could freeze them if I had space or pickle them if I had time. Meanwhile, I am tackling them with that which I know best: heat and potatoes.
The ladies at Improper Butter – Elaine Lavery and Hannah O'Reilly – are on to something. Simple idea (small packs of brightly flavoured compound butters which can snazz up anything from a sandwich to a steak), clever name (for those familiar with the Irish language – 'im' means butter) and snappy tagline ('Butter. But better.')
1. Three large bottles of Bulmers cider.
2. One 12-pack of Tayto crisps.
3. One box of Rennie's indigestion tablets.
That's what the ladies ahead of me at the Centra supermarket counter were buying around teatime on a Saturday evening. I presumed – and who amongst us can resist passing judgement on our neighbours' shopping baskets – that it was the anticipated ingestion of items one and two that (hic!) had lead to the need for item three. Welcome to a little slice of modern Irish eating.
I was on my way home from a day spent at the GIY Gathering in Waterford – the 5th annual conference of the ever expanding Grow It Yourself movement – and was trying to decide what I made of the day, including the closing panel debate which dealt with the rather weighty question of whether Ireland needs GM potatoes (a subject worthy of carrying its own public health warning: this may hurt your head and you may find certain aspects hard to swallow and/or digest). I eyed up the Rennie's but decided that it was going to take something a bit stronger to cope with the assimilation of it all.
It was the Markies that caught my eye.
Though there were six other varieties of potato, freshly dug and arrayed for sale at last Saturday's potato-themed market at Kilruddery House and Gardens near Bray, Co. Wicklow, I was intrigued by these large, clay-covered Markies and wasn't shy about getting an introduction (always keen to meet new and interesting potatoes, me). It seemed as if Marquis might perhaps be a better name for them, as these were potatoes of a noble size.
A Dutch-bred variety, they, along with the rest of the potatoes there, had been grown by Wicklow-based farmer, John Swaby-Miller. John informed me that Markies had become a much favoured option for chips and I could see why: their large size and long oval shape would make for good chip size, while their reportedly very low sugar levels would result in that sought-after pale golden colour when fried. Though classed as a dry potato, there is, as I discovered later that evening in baked potato form, a little creaminess of texture and good flavour too. If there was a competitor that could square up to Maris Piper in the chip stakes – Maris Piper being long the favoured choice of the fish and chips trade on these islands – then this spud, which was introduced to the UK in 2000, might just be it.
The Markies website (though admittedly biased in this regard) tells you that not only is feedback from the chip trade good but that growers like the potato too, as it can be grown in a wider variety of field types than Maris Piper. It sums things up thus: "Move over Maris, there's a new chip on the block." The message for the rest of us, meanwhile, may simply be that varieties do matter – a potato is never just a potato, nor a chip just a chip.
And yet, and yet…
If spuds could speak, what would they say?
Would they surprise (most of) us and paraphrase Muhammad Ali thus: "It's hard to be humble, when you're as great as we are." Swap the boxing ring for the vegetable box and potatoes – like Ali – might just be greatest thing you could hope to find there. Really. A heavyweight amongst food crops, the potato is the world's most widely grown vegetable; it has been a feeder of nations – not least our own – and is a champion performer in the kitchen, where (if you're anything like me) you may find it hard but to admire its great range of culinary moves.
And yet humble is the word we most often reach for when we feel the need to attach an adjective to the potato. It's not that it's entirely inaccurate as descriptions go – potatoes, with their unshowy, clay-covered appearance, have, throughout their history, often been viewed as a lowly food of the poor – but the fact is that there are a great many other ways in which to characterise our national tuber.
A wish for Natl Potato Day? To ban the use of 'humble' in reference to such a mighty veg. Humbling, perhaps, but not humble. #madaboutspuds

— Aoife Cox (@DailySpud) August 23, 2013
I'll grant that banning the use of the word 'humble' in reference to potatoes might be somewhat extreme (not to mention impossible), but descriptors like mighty, noble, beautiful even – these we might well add to the humble mix, as indeed the new Boxty House logo suggests.
And nowhere will you find greater eloquence in describing matters of the potato than in the work of the poet Seamus Heaney, who passed away earlier this week. He had an immense talent for elevating the ordinary with his words, and poems such as 'At a Potato Digging' are ones by which both we – and spuds – are truly humbled.
With the sincerest of apologies to Alfred, Lord Tennyson, I was inspired by events last Friday to pen this slightly less than epic variation on his Charge of the Light Brigade:
Spuds to right of them,
Spuds to left of them,
Spuds behind them;
And on through Temple Bar,
Strode the six hundred;
Though some may indeed have come charging past that evening, it was chiefly in their numbers that the denizens of Dublin's Temple Bar bore any resemblance to the 600 immortalised in Tennyson's classic. As Pádraic Óg Gallagher stood in front of Gallagher's Boxty House passing out boxty dumpling tasters, Sam Dennigan Jr. and others from his namesake potato company offered bags of their microwaveable spuddies to passing striders and, in an engagement that lasted a mere 90 minutes, they had, give or take, 600 takers for their ready-to-go packets of baby spuds.
This, then, was National Potato Day.
"It's like panning for gold, except you can eat what you find," said Laura, and there spoke the voice of a true potato enthusiast.
We were discussing whether we might actually get to dig some potatoes of our own as we – a group of assorted food media types – piled onto a bus headed for Ballynerrin Farm, run by brothers John and Paul Brady in Kilcoole, Co. Wicklow. It was an outing organised by Bord Bia in advance of the fast approaching National Potato Day (next Friday, August 23rd, a date I might possibly have mentioned once or twice before) and the Brady brothers were, according to Bord Bia's Lorcan Bourke, growers of some of the finest early potatoes in the Wicklow area. The farm visit would be followed by a hands on cookery class with Catherine Fulvio at Ballyknocken Cookery School, where the menu, inevitably, would be all about the spud.
In the end, we were not called upon to do any physical digging at the Bradys' farm, but we did do a little bit of digging into the world of new potatoes.
New potatoes are the fresh-faced debutantes of the potato world, the much anticipated heralds of each new potato season. They are the earlies – those varieties which have the shortest maturing periods and are first to be lifted each summer (for the Bradys, these include first earlies like Home Guard and Premier – typically ready to harvest early in June – followed by British Queen, a so-called second early variety). They are thin-skinned, with that fresh-from-the-ground flavour. They are, to redefine a phrase, the great unwashed – even in a supermarket, you should expect to find some dirt clinging to them. This is not a trick to make the consumer pay for unwanted clay but is down to the fact that, unlike later-maturing, thicker-skinned maincrop varieties, such as Rooster, they cannot stand up to being washed before sale. Neither do typical Irish earlies respond well to being cooked for any longer than absolutely necessary – gentle boiling or steaming until just fork tender, with a little bit of time to steam off, after which they need nothing more than a dab of soon-to-be-melted butter.
They also have a somewhat ephemeral quality: the very earliest of the new season potatoes, with the thinnest of skins, lack the longer term keeping abilities of sturdier maincrop specimens and should be acquired and enjoyed in short order thereafter (trust me, there will be plenty of time to have not-so-new Roosters later in the year). The skins of the early potatoes will get thicker as the season progresses, though they will still be very light-sensitive and prone to greening; like any potatoes, they will appreciate being kept somewhere cool and dark (which leads me to wag my finger at retailers big and small, who have a dreadful habit of displaying potatoes in the open under shop lights; this does no potato any good at all).
Sadly, for all of their loveliness, John Brady says that it has been harder and harder to get new season early potatoes into supermarkets because of their shorter shelf life, while marketers and retailers, for their part, play fast and loose with the term new potato: potatoes labelled as new season may not be of an early variety or may not even be that new. Just recently in the UK, the Potato Council issued guidelines on what should and should not be labelled as new potatoes following an investigation by South Ayrshire Council in Scotland which found that many of the big supermarket chains were selling potatoes labelled as new, but which had been harvested four or five months previously (so when a new potato makes an appearance in January, remember that, unless you're in the southern hemisphere, it's probably not that new at all).
Having been duly enlightened as to the some of the realities of commercial potato growing, we turned our attention to the important follow-on activities of cooking our spuds and eating them in the delightful surrounds of Ballyknocken House and Cookery School, where the idea – courtesy of recipes developed by Catherine Fulvio – was to highlight less traditional but easily accessible ways of preparing potatoes (a mission with which regular readers here may be somewhat familiar). So we chopped and sliced and grilled and baked and – because all of that food wasn't going to eat itself – we feasted on everything spud, from a delightful potato, kale and cannellini bean soup, to patatas bravas served with roast cod, and to the grilled potato skewers you'll find below. And, as if to demonstrate that you can never have too many spuds, I then went home and had some of those early potatoes, dressed with butter. I could truly think of nothing better.